Tags
author tour, blog tour, blog tours, book blog tour, book campaign, book marketing, book promotion, book promotion companies, book promotion company, book promotion online, book promotions, book publicity, book reviewers wanted, book tour, book tours, books for review, FBI, Fiction, government, horse whisperer, horses, Jim Ludlow, kate wyndham, murder, Mystery, nell walton, Nevada, Novel, online book promotion, online book publicity, online book tour, online book tours, promote your book, Pump Up Your Book, Pump Up Your Book Promotion, Romance, Shoshone, the bone trail, Thriller, virtual author tour, virtual blog tour, virtual blog tours, virtual book tour, virtual book tours, western, wild horses
Inspired by actual events, The Bone Trail is the story of investigative journalist and horsewoman, Kate Wyndham, who is sent to northern Nevada to do a story on the disappearance of two wild horse advocates. When Wyndham attempts to gain information from the FBI and local authorities she is stonewalled.
She turns to Jim Ludlow, a local rancher who lives on an Indian Reservation near where the advocates disappeared. Ludlow, a Shoshone Indian horse "whisperer" agrees to try to help Wyndham and they begin a search for answers that may cost them everything the hold dear – it may even cost them their lives.
Buy The Bone Trail in Paperback
Buy The Bone Trail on Kindle
About Nell Walton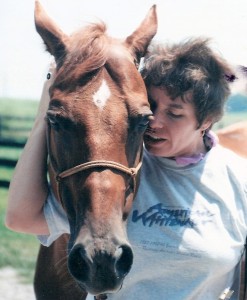 Nell Walton is an avid horsewoman and also owns two wild horses, both of which came from a herd near Elko, NV. She is also the founder and managing editor of the online equestrian news magazine, The AllHorses Post (www.allpetspost.org/allhorsespost). She has degrees in journalism and biology from the University of Arkansas, spent many years as a professional journalist and worked as an intern for former President Bill Clinton when he was governor of Arkansas. She lives in East Tennessee on a small horse farm with her husband, four horses, one donkey, two cats and two dogs. The Bone Trail is her first novel.
Find her on Twitter, Facebook and at her blog The Bone Trail.
Follow along with her online book tour by checking out her April tour schedule here.